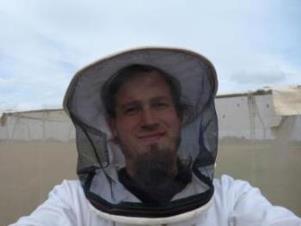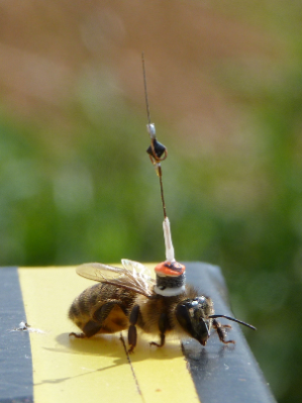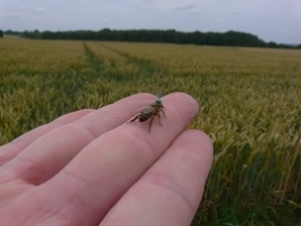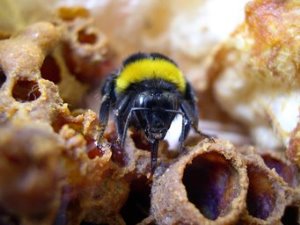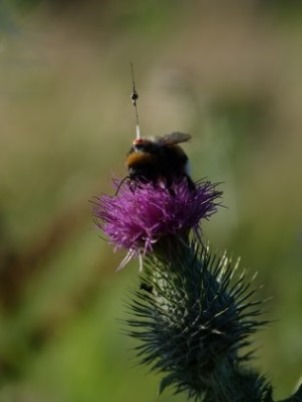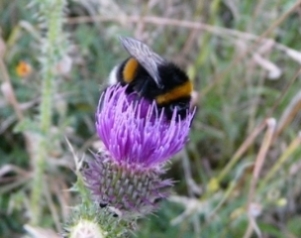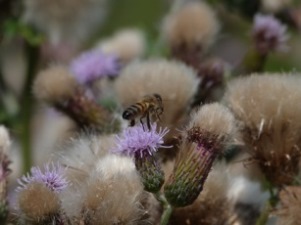 Dr Stephan Wolf

Email: s.wolf@qmul.ac.uk
Room 2.16
Research interests

I'm interested in behavioural ecology and its evolutionary underpinning. More specifically I developed a keen interest in animal movement, the factors that govern it and the consequences it may have focussing on both bumblebees and honeybees as model systems. Using a combination of classical field and laboratory methods and molecular tools have worked on the spatial scale of movement of both foraging workers (Wolf & Moritz 2008) bumblebees and male bumblebees (Kraus, Wolf & Moritz 2009, Wolf et al. 2012). My work demonstrated a markedly increased flight range of male bumblebees over the foraging range of workers. This has implications for bumblebee populations not only because males facilitate gene-flow between subpopulations, thus counteracting the deleterious effects of genetic deprivation and inbreeding, but also because males may play an important role in pollination (Wolf & Moritz, under review). I was also involved in work on bee pathology potentially affecting the flight behaviour, movement patterns and learning performance of bees. At Rothamsted Research I investigated the impact of emergent bee diseases (Nosema ceranae and Varroa-associated Viruses) on the flight performance and orientation ability of free-foraging honeybees and its consequences for bee populations. Employing a range of modern techniques including, among others, harmonic radar tracking allowed us to study homing flights of free-flying foragers in high resolution (Wolf et al. subm.) as well as running detailed analyses of the initial orientation flights of bees with various pathogen loads (Wolf et al. in prep.). This elegantly fuses behavioural ecology and pathology of pollinators into a fascinating and ecologically and economically highly relevant project. In addition to this I was also involved in studies on host-parasite evolutionary dynamics in bumblebees and their parasite Crithidia bombi (Erler et al. 2012) and on genetic diversity and pathology of pollinator groups on landscape scale in Mexico (Moritz et al. 2012). My work on both the effects of diseases on bee behaviour and on bumblebee males, facing fundamentally different challenges as compared to the workers, has sired new research ideas addressing how sex (male and female mating strategies), physiology (hunger, mating motivation, pathogen-load) and behavioural requirements shape the cognitive abilities, limitations and trade-offs on animals. At QMUL I use bumblebee males and queens as a model system to assess how, if at all, various, conflicting tasks can be mastered optimally in short succession ultimately allowing for an optimized allocation of resources and time.
Educational and Employment background

09/2013 – current - Post-doctoral fellow (DFG) at Queen Mary University of London (Prof. Dr. Lars Chittka): "Sex or Food -bumblebee males and queens as a model to understand the foraging–mating trade–off in animals."
03/2011 – 09/2013 - Post-doctoral Research Scientist at Rothamsted Research (Dr. Juliet L. Osborne) IPI-Project: "Impact and mitigation of emergent diseases on major UK insect pollinators."
10/2009 - 03/2011 - Post-doctoral Research Scientist in the FONCICYT- Project MUTUAL: "MUTUALisms with bees in tropical landscapes: risks and rescue for biodiversity and crop production."
25.01.2010 - PhD (magna cum laude).
07/2006 – 12/2009 - PhD-student at MLU, Thesis title: "The pollination potential of bumblebee males"; Supervisor: Prof. Dr. Robin F. A. Moritz.
01/2006 - Diploma Thesis: "Population sub-structure of bumblebee species."
29.06.2006 - Diploma.
02/ - 06/2004 - Exchange-semester: Institute of Zoology & Entomology, Univ. Pretoria, South Africa.
2000-2006 - Study of Biology at Martin-Luther-Universität Halle-Wittenberg (MLU), Germany.
Publications (peer-review)


Reynolds, A.M., Jones, H., Hill, J.K., Pearson, A.J., Wilson, K.,
Wolf, S.,
Lim, K.S., Reynolds, D.R. & Chapman, J.W. (2015) Evidence for a pervasive 'idling-mode' activity template in flying and pedestrian insects. R. Soc. open sci.2: 150085.

Wolf, S.,
Roper, M. & Chittka, L. (2015) Bumblebees utilize floral cues differently on vertically and horizontally arranged flowers.
Behavioural Ecology
26(3), 773–781. doi:10.1093/beheco/arv010.

Wolf, S.
& Moritz, R.F.A. (2014) The pollination potential of free-foraging bumblebee (
Bombus spp.
) males (Hymenoptera: Apidae).
Apidologie
, DOI: 10.1007/s13592-013-0259-9.

Wolf, S.,
McMahon, D.P., Lim, K.S., Pull, C.D., Clark, S.J, Paxton, R.J. & Osborne, J.L. (2014) So near and yet so far: Harmonic radar reveals reduced homing ability of Nosema ceranae infected honeybees.
PLoS ONE
.

Wolf, S.,
Toev, T., Moritz, R.L.V. & Moritz, R.F.A. (2012) Spatial and temporal dynamics of the male effective population size in the bumblebees (Hymenoptera: Apidae).
Population Ecology,
54: 115-124.

Erler, S., Popp, M.,
Wolf, S.
& Lattorff, H.M.G. (2012) Sex, horizontal transmission, and multiple hosts prevent local adaptation of Crithidia bombi, a parasite of bumblebees (
Bombus
spp.).
Ecology & Evolution,
2 (5): 930-940.

Moritz, R.F.A., Kraus, F.B., Huth-Schwarz, A.,
Wolf, S.,
Castillo Carrillo, C.A., Paxton, R.J. & Vandame, R. (2012) Number of honeybee colonies in areas with high and low beekeeping activity in Southern Mexico.
Apidologie,
43: 128-138.

Wolf, S.,
Rohde, M. & Moritz, R.F.A. (2010) The reliability of morphological traits in the differentiation of
Bombus terrestris
and
B. lucorum
(Hymenoptera: Apidae).
Apidologie,
41(3): 45-53.

Kraus, F.B.,
Wolf, S.
& Moritz, R.F.A. (2009) Male flight distance and population substructure in the bumblebee
Bombus terrestris
.
Journal of Animal Ecology,
78 (1): 247-253.

Wolf, S.
& Moritz, R.F.A. (2008) Foraging distance in
Bombus terrestris
L. (Hymenoptera: Apidae).
Apidologie,
39: 419-427.

Wolf, S.,
Brettschneider, H. & Bateman, P.W. (2006) The predator defence system of an African king cricket (Orthoptera: Anostostomatidae): Does it help to stink?
African Zoology,
41 (1): 75-80.
Media

BBC Horizon special: "What is killing our bees", 02.08.2013
BBC Two "Hive Alive" episode 1, 15.07.2014
Artistic works

1st. prize: Rothamsted Creativity Day 2012: Sculpture: "Track Record"
3rd. prize: Rothamsted Creativity Day 2012: Bee research group exhibit
More here: